Creatine
Our Creatine Supplements selection offers an economical and premium version of Creatine Monohydrate. Creatine is a naturally occurring substance manufactured in the body from L-Arginine, Glycine and L-Methionine which help to generate ATP. ATP is the way your body stores and uses energy in a biomechanical sense.
Whenever you use a muscle in your body the ATP stored around that muscle is used to power that motion. By default you only have a limited amount of stored ATP around your muscles – although it regenerates quickly (in about 5-10 minutes). However the daily creatine turnover rate for the average person is approximately 2g per day.
To increase creatine levels used by the body, creatine supplements have been shown to be effective in improving strength, power and performance in high intensity activities. Creatine is an extremely safe supplement that has been studied extensively for the last 25 years.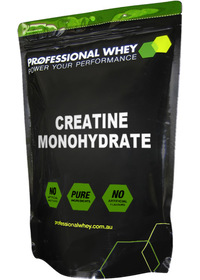 Studies show creatine may assist in:
Increasing Muscular Strength1
Increasing Athletic Performance2
Accelerated Muscle Hypertrophy3
Reducing Training Fatigue4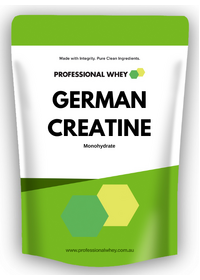 Studies show creatine may assist in:
Increasing Muscular Strength1
Increasing Athletic Performance2
Accelerated Muscle Hypertrophy3
Reducing Training Fatigue4