Shipping


Last orders ship at 2pm AEDT on Wed Dec 20. First orders ship at 2pm
AEDT on Tue
Jan 2.
Please Note: As we are into the run up to Xmas, all of Australia's couriers are carrying more parcels than ever before due to increased
Shipping and Handling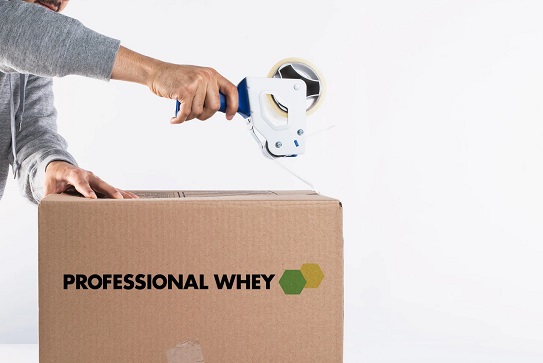 Shipping & Handling is a $12 Flat Rate fee nationwide to *Australian residential and business addresses, (no matter how many items you order.)
We email you a tracking link to track your order.
All deliveries are shipped via courier & require a signature, unless you request "ATL" - Authority to Leave. This means it will be left without having to obtain a proof of signature.
By giving "Authority to Leave" we take no responsibility for any loss or theft.
If you are not going to be home and do not give "ATL" please use a work address otherwise the courier will leave a calling card for you to contact them within 4 working days to arrange a 2nd and final delivery attempt at the same address.
Deliveries can take place anytime, but usually between the hours of 7am-6pm Monday to Friday. In peak times these hours may vary and include weekends. Couriers do not call customers upon delivery.
*Shipping & Handling is $20 to a PO Box/Parcel Locker/Parcel Collect/Locked Bag address for orders upto 5kg.
For orders above 5kg any extra shipping costs that could be incurred will be stated in the checkout before you confirm your order and payment.
Please note: A 2nd fee can be incurred if: you would like to change your delivery address after your item has been shipped; your item has been returned, is undeliverable due to giving us an incorrect address, or you do not respond to the courier calling card within 4 working days.
Same Day Shipping
All orders completed before 2pm (AEDT) will be processed and shipped the same working day. All orders made after 2pm (AEDT), will be processed and dispatched the following working day.
Delivery Times
These are estimated delivery times and 99% of the time, delivery will meet or exceed these times, however we are not responsible for any shipping transit delays that can occur, especially for rural areas. All deliveries take place Monday to Friday.
Due to increased online shopping, you may experience some delays from our estimated delivery times
Estimated Delivery Times
State
Delivery Estimate
NSW
1-2 working days
NSW Country
2-7 working days
ACT
1-2 working days
QLD
1-3 working days
North QLD
2-7 working days
VIC
1-3 working days
VIC Country
2-7 working days
SA
1-3 working days
SA Country
3-7 working days
TAS
2-7 working days
WA
2-7 working days
WA Country
4-10 working days
NT
2-7 working days
NT Country
4-10 working days
Lost Items
If for any reason your order, once it has been shipped from our facility, is lost in transit by our shipping provider we shall replace or refund your order once our shipping provider acknowledges it as lost or within 60 days from the purchase date. Whichever happens to come first.