Amanda Allen Interview Part 3: Attitude & Lifestyle
Author: Professional Whey Date Posted:20 July 2013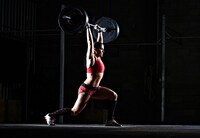 In Part One of our interview with CrossFit Athlete Amanda Allen, we covered much of her training over the past 6-12 months. In Part Two she was very generous in giving us the fine details of her diet and supplement regime. To conclude this interview we thought it would be very apt that 2 days out from her attempt to win the Masters World Female CrossFit Games in Los Angeles, Amanda would share her thoughts on how she has cultivated a positive attitude and an intentional lifestyle to support her personal dreams and athletic goals.
You have such a positive, can do attitude, how do you maintain and cultivate that? Interesting question! One answer is that I spent at least the first half of my life in a very negative place, trying to find a positive place, which remained out of reach until my mid 30s...I never stopped hoping or striving to find that better place inside of me! From my teens I was reading every psychology, self-help and self-improvement book I could find - even a few psychiatry texts - underlining my way through each book! I guess coming through that has given me a passion for the power of a positive attitude and living a positive life with integrity and determination. I worked hard to achieve it and I work hard to maintain it.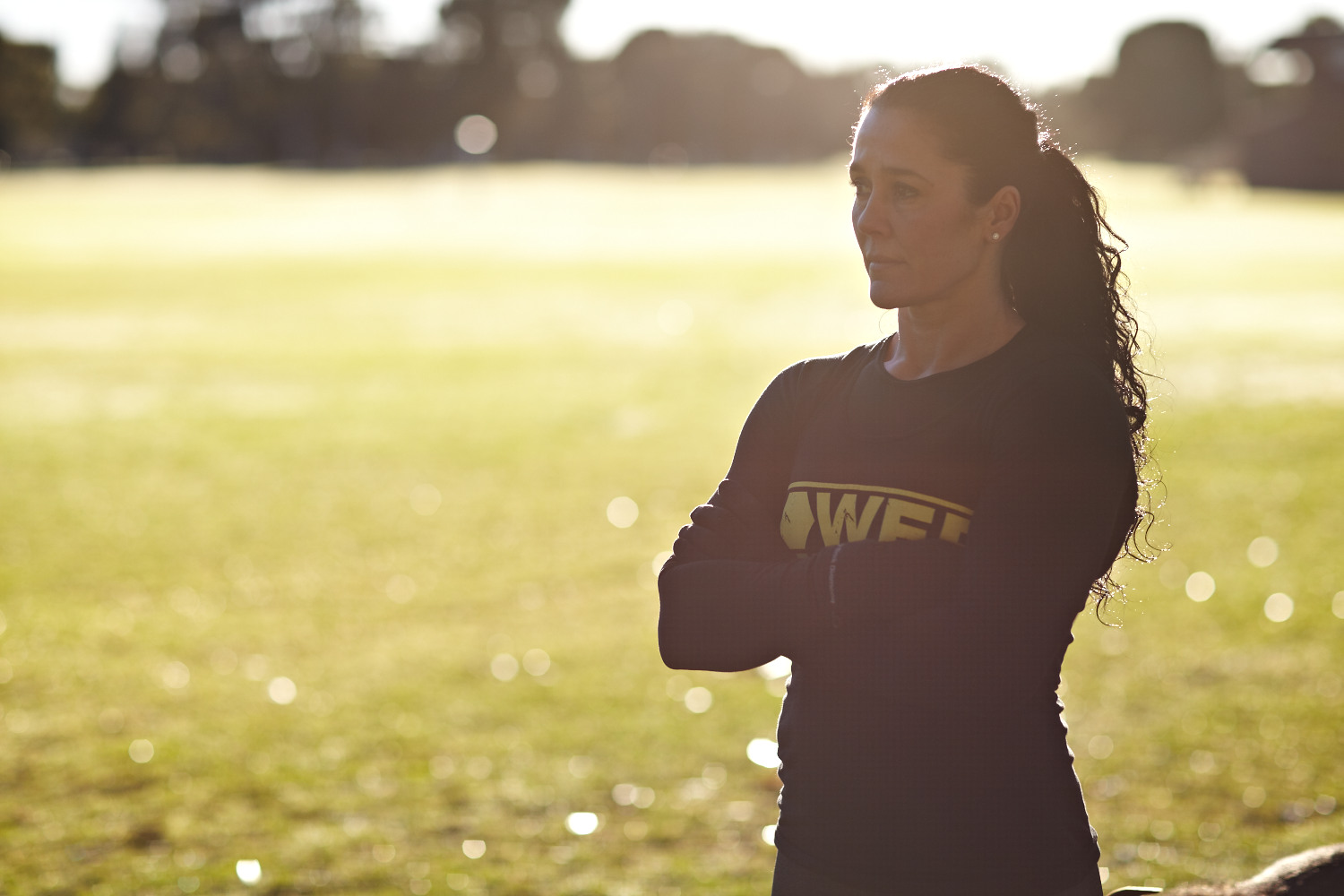 I believe that it is a privilege of a lifetime to be happy, fulfilled, passionate and committed to your dreams and priorities. I'm so very clear about who I am and what is important to me today. I strive to live in accordance with my values, passionately pursue that which fulfills me, try to keep things simple and maintain a sense of the ridiculous about it all! It works for me, fills me up and generates its own momentum!
Did you intentionally create and develop your lifestyle or did it eventuate on its own accord? I have worked hard, day after day, year after year trying to get the balance right. 'Balance' has been a defining word in my life that has both haunted and propelled me to do better. I have studied (yoga, reiki, psychology, lifestyle coaching) and read a lot, ever looking for ways to improve and grow. Every part of the formula that is my life today I have 'strategically planned' - what I eat, how I think, my weekly schedule of training and recovery activities, the supplements I take, my personal rules, how I conduct myself with others, strategies for managing low periods and times of stress....I kind-of have a strategy for most probable scenarios and a set of simple foundational rules to follow that keep me well and balanced! It's simple and complicated at the same time!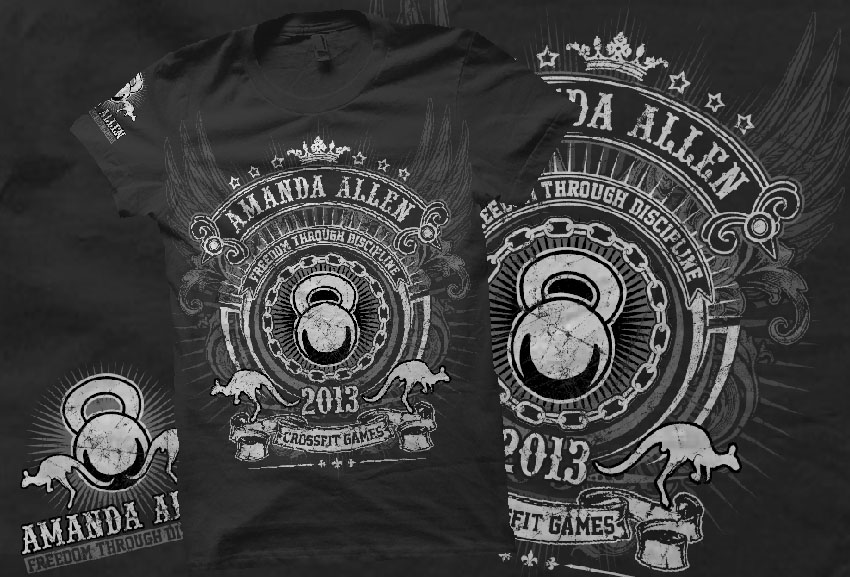 The motto you live by and placed on your t-shirts for the Games is "Freedom through Discipline". Can you explain what this means to you? I found this quote about 10 years ago! Up until that time I was a rebel against discipline. I didn't have it and I thought it was society's trap to control me. It was a pivotal moment reading those three words. I realised that through discipline I was free to become the very highest and best version of myself, but I had to be prepare to do the work with utter commitment and discipline. I guess in that moment I knew that no one else could do that for me. I had to take both responsibility and action, and then never stop building on that momentum! With discipline almost anything is possible. It's a powerful realisation – I love the quote - it makes me feel so alive and full of possibility!
How do you wind down at the end of the day? Is it intentional or is it just what works at the moment? Each day is a little different, but each is structured into my weekly needs. 2 nights of the week I finish my day with a massage and 2 nights of the week I finish with a float (flotation tank). I basically try not to talk to anyone work related after about 6pm. I just need to stop interacting verbally with the world. I'm usually working on the computer until 8pm with admin, then my rule is to turn the computer off and take the next hour to go to bed. And although I'm not a huge TV advocate, I like to watch a 45 min episode of my latest favourite TV series on DVD, just to totally remove myself from reality and forget myself. I eat early, light candles, put my salt crystal lamp on and retreat to my bedroom. Lights out at 9pm at the latest! It's a simple routine that works for me, even on weekends!
What's the most important thing you do for yourself each and every day? Everything I do is the most important thing I do. To me it's about every 1%, every moment of every day that builds the beautiful big picture. What I eat, when, why and how - what I eat, the quality of my food and its suitability to my body and digestive system is critically important to me; the timing of my food intake is also very important, it's always scheduled around training for maximum benefit and minimal harm; the reason I eat is important to me too - I am eating for performance, nutritional value, health, wellbeing, energy and recovery. I want to be eating with integrity and positivity, not fear and regret or from boredom or negative motivations; and how I'm eating is also important to me....I don't want to eat in a rush or stressed. I want to eat with respect and appreciation for the nourishment I am privileged enough to have access to and be enjoying!
So I approach each aspect of my day/life with this attitude; how can I create the most from each aspect....on every level of my being? I get so much back from conducting my life in this manner. I absolutely love it!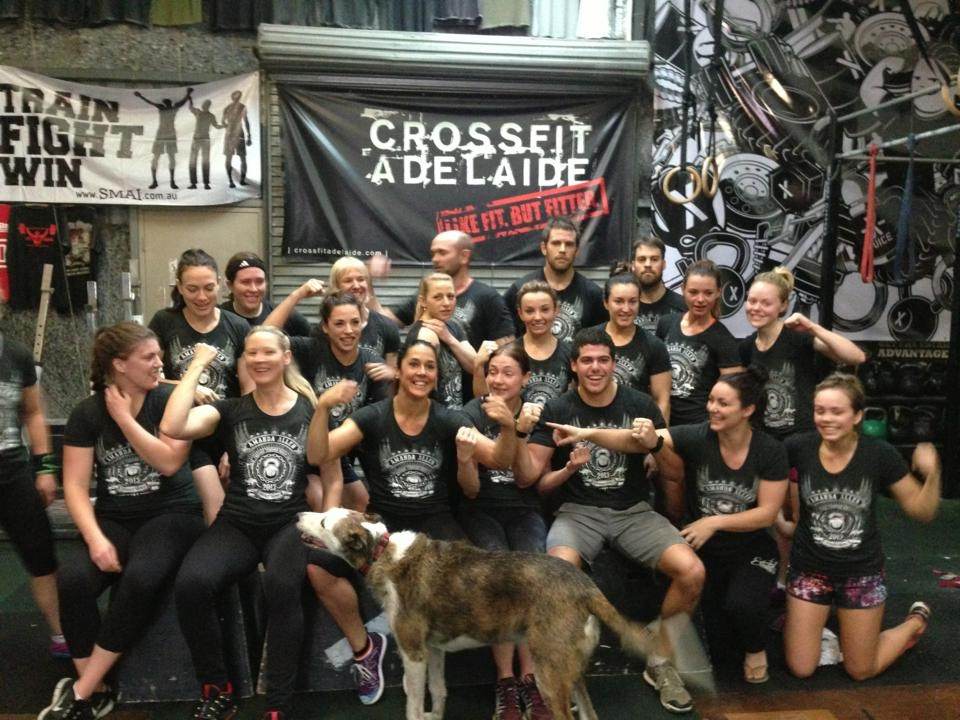 Who are your idols? Whom do you admire? I admire each and every person out there striving to be a better version of themselves, particularly those suffering and still striving, despite the evidence against them, against hope and likelihood of success! I love that fighting spirit, that determination to overcome the odds and that sense of both humility and humour! I see it in the people I train with, the people I coach and my dear friends each and every day! It is extraordinarily motivating and uplifting!
What do you see as the biggest challenge in your life? And what will be the biggest challenge ahead? The biggest challenge for me is learning to trust the process and simply continue to put in the action/work and accept the results. I'm a big believer that everything happens for a reason, which isn't grounds for me to rest on my laurels and just 'let shit happen!'. But it is important for me to continually look at the landscape of whatever I have been presented with in my life with an open heart and an open mind, so that I will see the great and beautiful gifts and opportunities that I have been given.
I think the biggest challenge ahead is in applying this understanding to my bid to qualify for the CrossFit Games in 2014 as an individual female (rather than Masters) - at almost 44 years of age. What will be, will be, always is that way, nonetheless I will be working with every ounce of passion, discipline and commitment in me, to be the best prepared athlete come qualifying time next May! I get very excited about this possibility - conceive, believe, achieve!