Green Kale Smoothie Bowl
Author: Professional Whey Date Posted:18 June 2019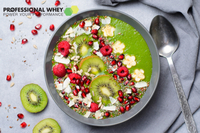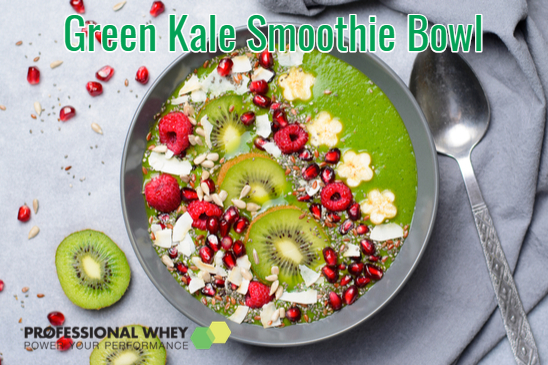 There is nothing like a smoothie bowl to start your day!
So if you want to swap your usual breakfast for some green juicy goodness, then this recipe is for you.
Green Kale Smoothie Bowl:
1 cup Kale
2 tablespoons Greek yoghurt
1 scoop Natural or Vanilla New Zealand Whey Protein Isolate
1 tablespoon hemp seeds
½ frozen banana
1 kiwi fruit
1/2 teaspoon cinnamon
1 Place everything into a blender to combine.
2 Pour into bowl and top with favourite fruit, granola and/or seeds.
3 Enjoy!!