Interview with The Fittest Woman on Earth Over 40
Author: Professional Whey Date Posted:18 August 2014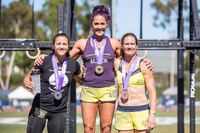 When it comes to interviews we are often left wanting to know a lot more than the general how do you feel about......? Well with Amanda Allen you certainly are not left unsatisfied. She gives you entry into the deeper thoughts of her mind and emotions of her soul along with knowing the mechanics of her body. She is a very transparent, engaging and inspiring woman who for the second year running has earned the title of "the fittest woman over 40 on earth."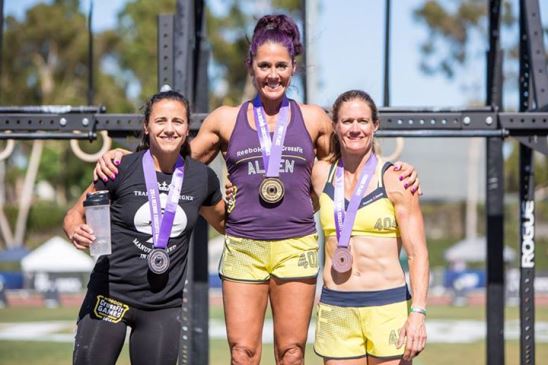 Amanda, Congratulations on your defending your title at the CrossFit Games Masters in 2014. What was your mindset going into repeating your title win? Leading into the 2014 CrossFit Games I was very careful not to spend time thinking about winning (again). Which isn't to say I didn't want to win, just that I cannot afford to focus on an outcome that I ultimately have no control over. Obsessing over 'winning' can create immense pressure that has negative consequences on my training and well being, I cannot afford to indulge such thinking and carry such pressure - so to the best of my ability I didn't dwell on the thought of winning. I am driven by a desire to be my absolute best and quite honestly I am driven by a fear that other women are better than me. It's a powerful combination of motivating factors, which keep me focused in the moment, on what I'm doing now, on how hard I'm pushing, how quickly I can keep repeating reps in a WOD, how well I'm recovering, how carefully I'm monitoring my nutrition. I focus on everything I can control and I know that this is my power, the only power I have over the ultimate outcome of any competition.
What's different about winning the title of fittest woman on earth over 40 this year compared to last year? A second title is immensely confirming and rewarding. I didn't know I needed it, but the achievement has been so sweet, so calming, so reassuring. It is a huge relief. It seems the rest of the world 'knew' I was going to win, I didn't. I never take these things for granted. So to win in such a convincing manner this year was icing on the cake of my achievements over the last 3.5 years of CrossFitting. I have been overwhelmed by the support of thousands of people worldwide and I've had so many people convinced that I will three-peat in 2015. We'll see, my goal continues to return to the CrossFit Games as an Individual.
How much improvement have you seen over the last 12 months in your major lifts, aerobic and gymnastic work? My improvements have been most significant in gymnastics. I have worked extremely hard on developing strict gymnastics strength. I'm a heavier, taller athlete, so I am less ideally suited to gymnastics, hence my advantage and improvement has had to come from developing brute strength. It's worked. My lifting has improved very slowly, it is an area I will dedicate far more attention to this year. I believe it is a matter of confidence now. It is not my strength holding me back anymore, just my fear. My aerobic fitness has remained my greatest asset; I don't see it improving too much more, but watch out when my lifting and gymnastics skills are at the same level as my aerobic fitness!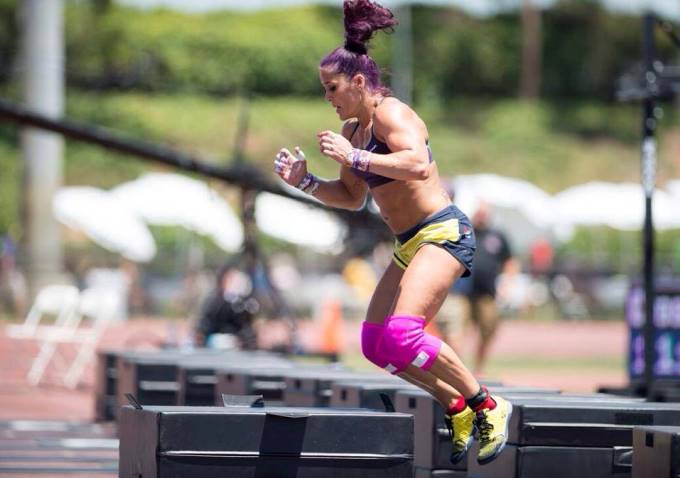 Have you managed to round off/even up some of your strengths and weaknesses this year? This is a never ending process! Yes I have lifted my gymnastics skills and strengths significantly this year, but as I do, so does the rest of the world. The trick is to stay ahead of the pack. That margin is getting smaller and smaller! I am constantly pushing my own limits, constantly reviewing my weaknesses, constantly improving, constantly fearing what other women can do and trying to do better than them....I forget that I am twenty years older than many of my competitors, I just believe I can do whatever they can do - and more! My lifting hasn't improved significantly this year, but it has improved, and sometimes that has to be enough! I will keep working at it with my usual brand of motivation, madness, fear and fun!
How have you been celebrating your victory? This is such an interesting question, this year I became acutely aware that I have some work to do in this area. I've actually been disappointed in myself at the realisation that is the large hole in my game! How you celebrate, how you transition, is as important as any daily training or recovery strategy - it's a critical piece of the puzzle. I spent 3 days after the Masters Games watching the Individual competition; during this time I did appearances for sponsors; fans were so supportive, they recognised and celebrated my achievements, congratulating me, having photos with me, it was an incredible experience to receive such generosity and enthusiasm from so many people! It was a celebration of sorts!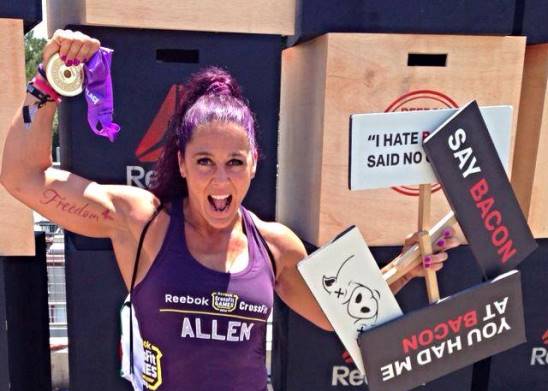 However, by the end of the CrossFit Games I found myself utterly exhausted and without direction. In future, as a means of my own personal celebration and reward to myself, I intend to use this period as a time to regenerate at some sort of 'retreat' - with access to yoga, saunas, massage, green juices, long runs in nature, clean organic foods, the ocean, meditation, journaling, no CrossFit, no hype, just gentle, peaceful time, time to reflect and regroup and transition from one significant period of my life to the next.